Pavers, Retaining Walls and Backyard Renovations
At Carlos Pavers Inc. in Pinellas Park, FL, we are the paver experts but we also provide many other backyard renovation services, including retaining walls. We offer a variety of segmental retaining wall options. Our technicians inspect the site and existing structures to come up with unique designs for retaining walls. Our paver experts use top notch equipment and special techniques to ensure that our installations remain intact for years.
We Specialize in:
Backyard Renovations

Ceiling Projects (New, Renewal, Coping and Sealing)

Custom Waterfalls

Driveway and Walkways Designs
Pool Decks and Driveways

Pool Resurfacing and Remodeling (We Do Not Make New Pools)

Rocks and Waterfalls

Segmental Retaining Walls

Thin Pavers
Brick Pavers Installation Warranty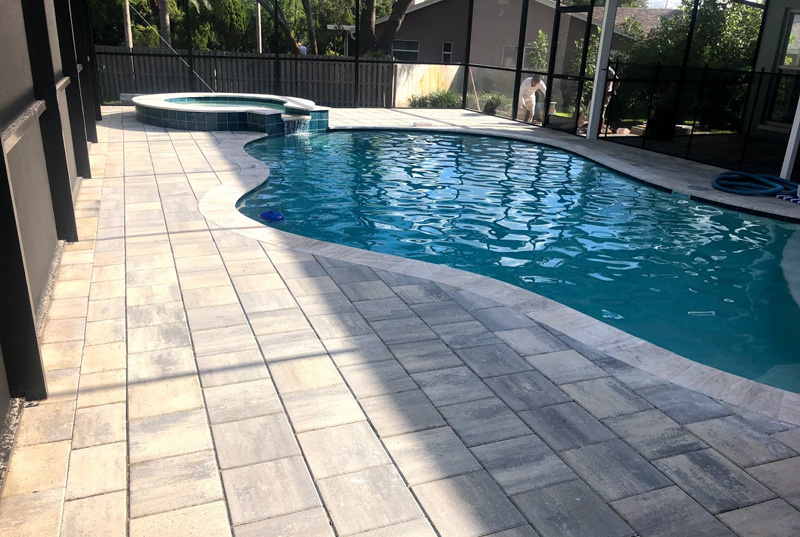 We offer a warranty for 36 months (otherwise noted on the contract) from the installation completion date for defective materials and/or workmanship. All work will be completed in a workmanlike manner. Any further service cost will be the responsibility of the homeowner, property manager, or contracted party. Not covered by this warranty is cracking, breaking, any damage or coatings done by others; sub-base failure due to erosion by natural or man-made causes; hydrostatic pressure, efflorescence or mineral deposits. Surface shall be subject to color and texture variations common to industry standards. This warranty does not cover any acts of God or extreme weather damage. Warranty is not transferable.
Call Now
Our technicians will give you more information about stylish pavers and our installation techniques. Call us now with your questions.